Kevin Ferguson, commonly known as Kimbo Slice was an amazing fighter. Originating from the Bahamas, he was a mixed martial artist, boxer, professional wrestler, and an occasional actor.
He gained fame from his street fights, which went viral across the web. He only faced one defeat in those fights. After gaining recognition from his street fights, Kimbo Slice moved into MMA.
His mixed martial arts career was cut short because of an untimely death on June 6, 2016, due to heart failure. But the legacy of Kimbo Slice lives on through his son Kimbo Junior, a mixed martial artist just like his father.
Kevin Ferguson Junior is known by the ring name of "Slice Baby". He is a better version of his father.
He's a fast learner, stronger and a more handsome fighter which is earning him some name and respect at the Bellator MMA.
Fighting out of his home-town of West Hartford in Connecticut, he is a rising star with a record of 3-1 at the young age of 26. Reportedly Kimbo Jr did not share his father's love for fighting during his childhood.
Kimbo Slice stood at 6 feet 2 inches and in comparison Kimbo Junior stands at 5 feet 11 inches. His small size meant that despite his father's esteemed abilities, Kimbo Junior was on the receiving end of many defeats.
However, like his father Kimbo Junior was not one to give up and was hard struck at keeping on his father's legacy going.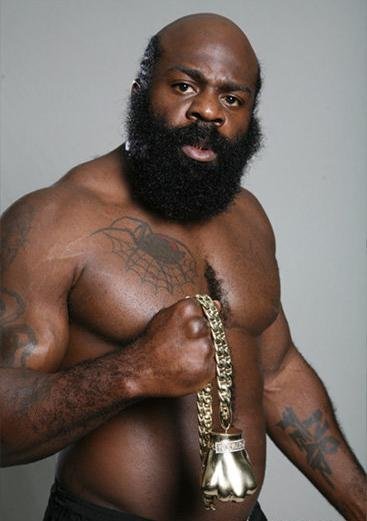 He started practicing aggressively so he could put his natural potential to the forefront. His Bellator debut did not go according to his plan. On November 19, 2016, Kimbo Junior stepped into the ring for his debut fight against Aaron Hamilton.
The fight was going even and deciding a winner was going to be hard when at the end of the 3rd round Aaron Hamilton was able to put on a choke lock on the young star. And the fight ended in submission.
Kimbo Junior did not lose heart because of this defeat. He trained vigorously and came back harder and stronger. He won his 2nd fight against DJ Griffin by TKO, showing that he had knockout power and then went on to win his 3rd fight against Fred Freeman by submission.
Wining fights by TKO and submission the star showed the versatility in his fighting style. His versatility was squarely on the show and noticed by analysts in his recent victory over Devon Brock.
The fight did not last long and Kimbo Junior was able to win by technical knock- out in the first round. The first-round win just took 1:35 to achieve with a rear-naked choke proving that his ground-game is miles ahead of his father's.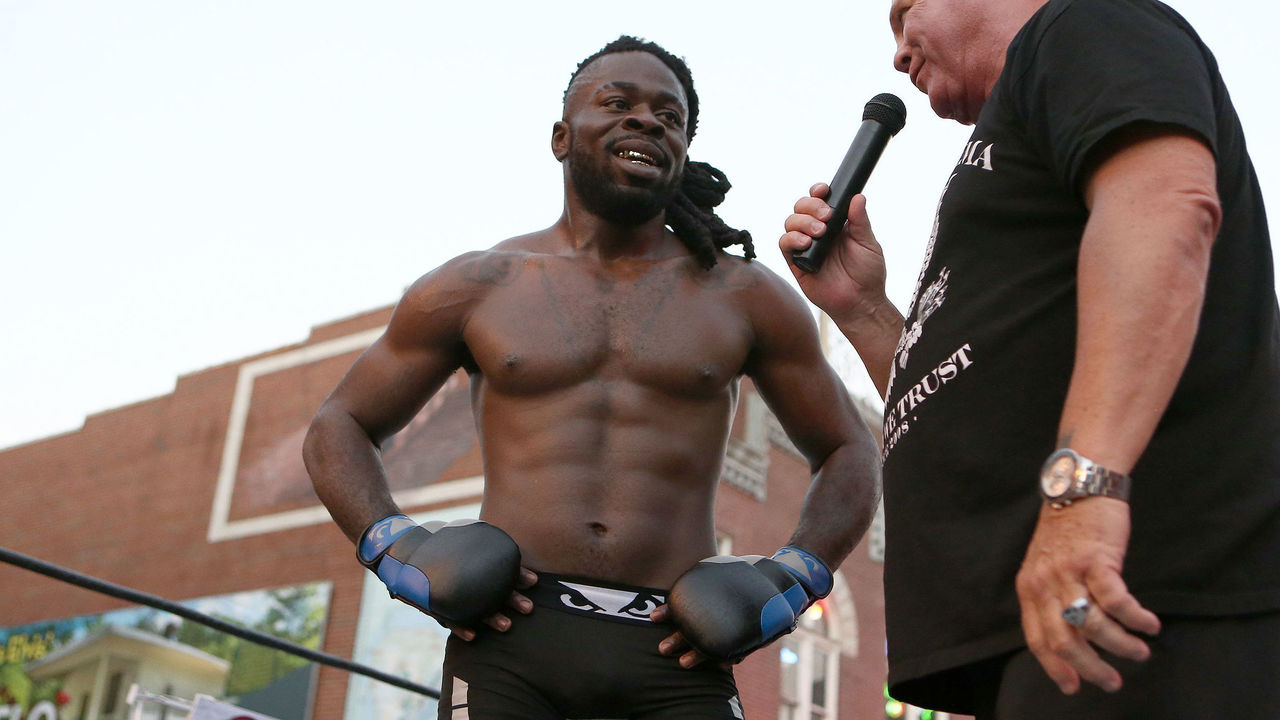 His initial takedown came when he was able to catch Brock with a magnificent right hook that sent Brock to the canvas.
The right hand shook Brock pretty hard and Kimbo Junior was on top of him before he had a chance to gather himself back. Kimbo Junior then came on top of Brock and hit him with some good punches picking Brock apart.
While trying to defend himself from the coming onslaught from Kimbo Junior, Brock turned his back to Kimbo Junior. Kimbo Junior immediately took advantage of the situation and trapped Brock in a lock.
He was then able to transition it into a rear-naked choke. Brock was left unanswerable to all these attacks by "Baby Slice" and tapped out on the rear choke and the fight completed in a TKO win for Kimbo Junior.
This fight demonstrated Kimbo Junior's immense punching power as well as his excellent ground game.
That Time Kimbo Slice sent a Boxer home in a Body Bag… pic.twitter.com/ALReUcE9IX

— FighterPunch ⚠️‼️(10K??) (@Fightter_Punch) April 30, 2023